Daily from 06/07/2020 to 06/30/2020
Pray for our Nation
Bishop Graves asked every church to pray for the rest of June.
A Word from our Prayer Team
Prayer Focus
June 2020
The Alabama/West Florida Conference has asked us to participate in a Prayer Focus for each day during the month of June. To start, I would like to share a little on Prayer to set the stage for the rest of the month.

As you know, we have been experiencing the forces of evil in our Country as well in our own personal lives now even more than we could imagine.

Ephesians 3:20
Now to him who is able to do immeasurably more than all we ask or imagine, according to his power that is at work within us.

There will be a calendar provided below that will give you suggestions and focus for each day during the month of June. Please take a few minutes each day and participate in this effort.
Do not fear or be anxious, Pray. Remember this quote by Max Lucado. "We are never without Hope because we are never without Prayer"
Thank You and God Bless
James Brantley (Jim)
Prayer Ministry Team Coordinator
Pray for our Nation
For peace in our cities, for peace amidst COVID isolation, and cries of injustice.
This prayer focus starts today, Sun, Jun 7th with 24 hours of prayer.
Pray Calendar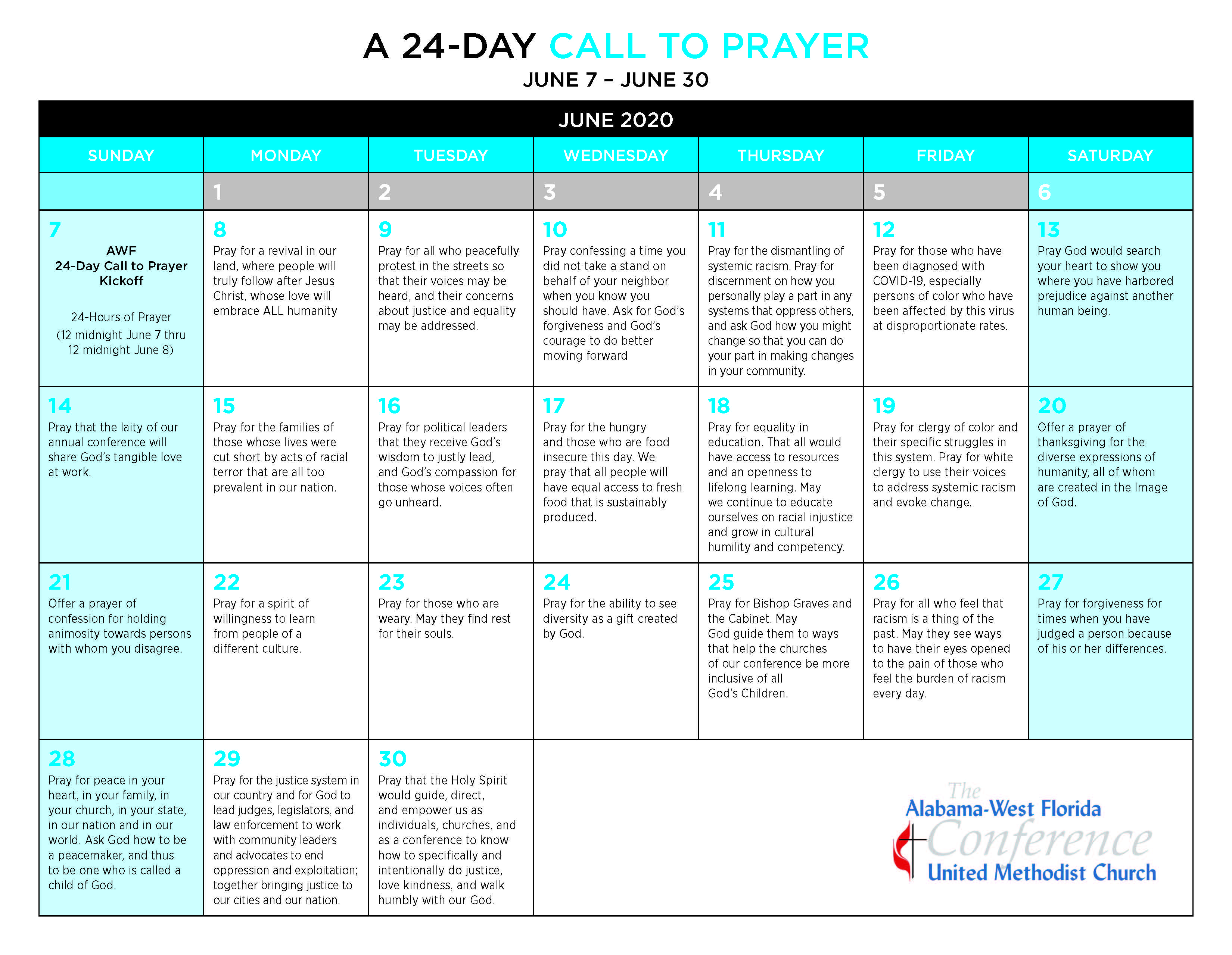 CLICK HERE to download calendar.
CLICK to select a time-slot, so, we here at SUMC can cover 24 hours on June 7th.