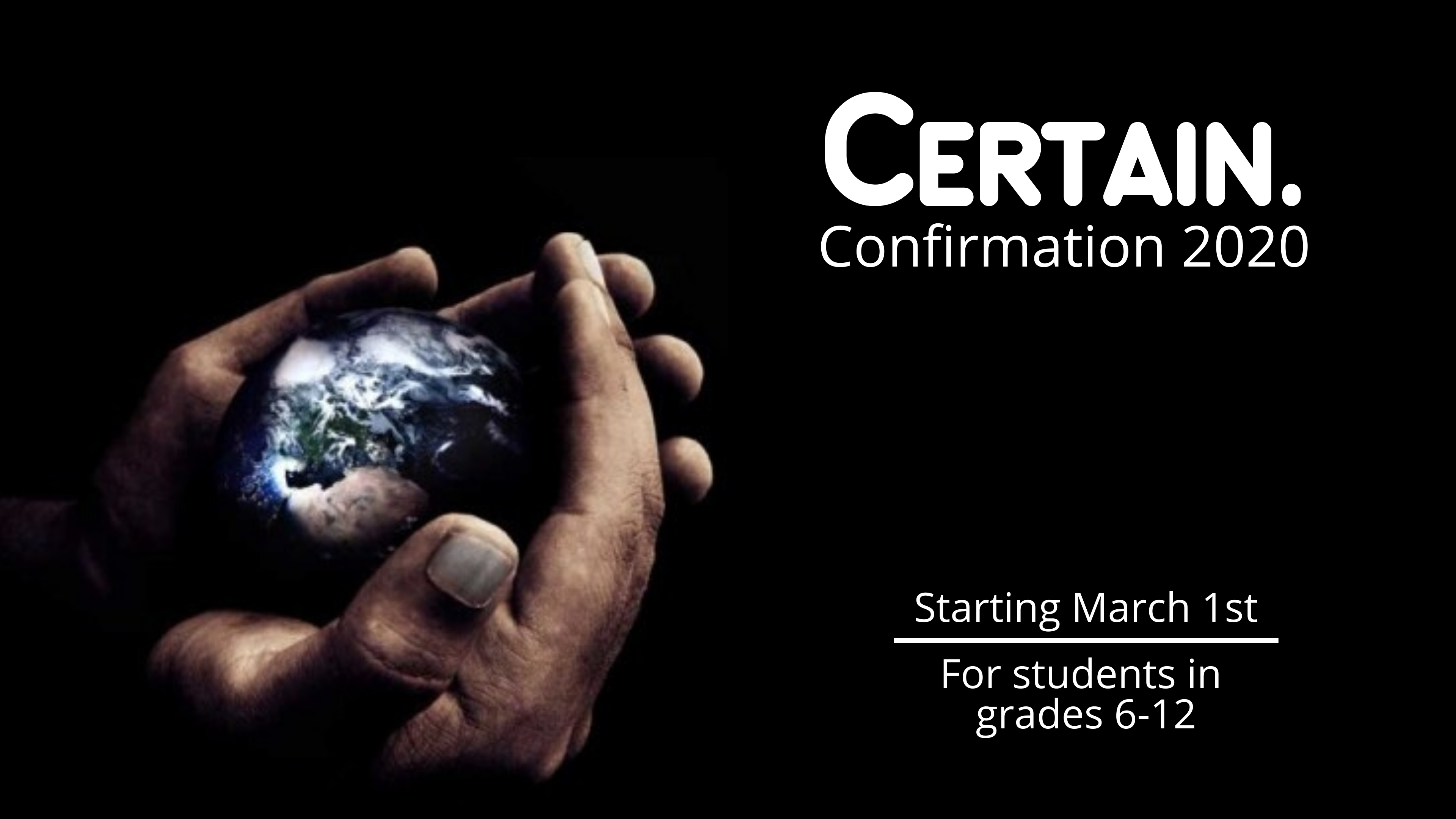 All students currently in 6th-12th grade that have never been through confirmation are invited to participate in this excited spiritual experience.
Questions? Contact David Garvin, our Youth Pastor.
Important Dates
Feb 26th, 8pm
Parent Meeting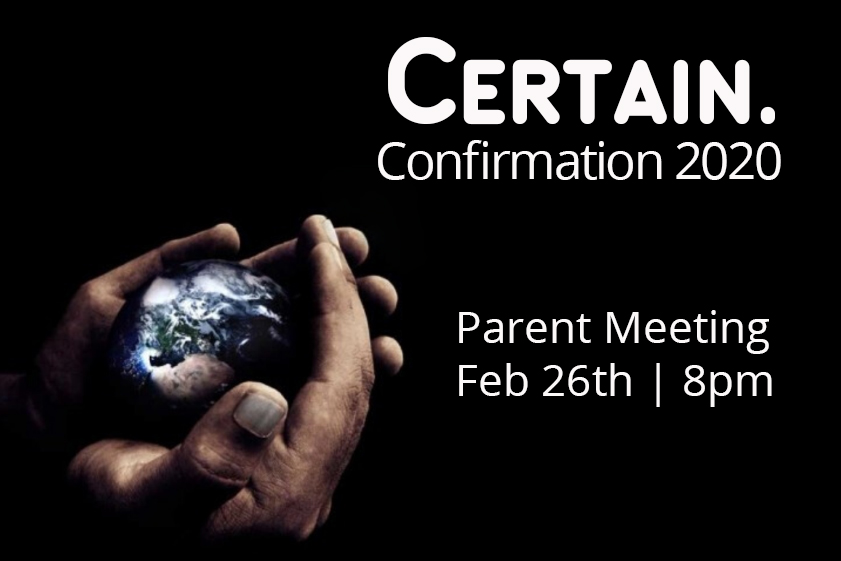 March 1st, 8th, 15th, 22nd
Confirmation Class
9:30-10:30am in the Youth Rooms. Students will get their first look at the concepts that build our faith. It's ok if they miss a class. We know Spring Break falls during this time.
Mar 27th & 28th: Confirmation Retreat
Location: TBD
Time: Friday, Mar 27th, 7pm - Saturday, Mar 28th, 12pm
The students will have an overnight retreat, reviewing the material discussed during the Sunday morning classes. This will help them dive deeper into these concepts and ask questions they may not have thought of the first time.
Mar 29th : Confirmation Service
Confirmands will he presented before the congregation at 11:07 in the Family Life Center.
Note: Confirmands are not required to be at BOTH confirmation classes and the retreat, but attendance for both is strongly recommended. Students must attend EITHER four confirmation classes OR the confirmation retreat to be confirmed on March 29th.
Topics being covered
Who is God?
What is God like?
What did God make?
Why is there evil?
Who is Jesus Christ?
Why did the Son of God become human?
What is salvation?
What is required for salvation?
What are the benefits of salvation?
What happens when we live out our salvation?
Who is the Holy Spirit?
What does the Holy Spirit do?
What is the church?
What are the church's sacraments?
What is the world's greatest hope?
What is our future?
Here's an example of one of the lessons your student will be learning: